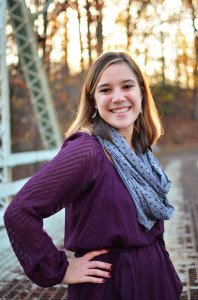 My name is Rachel Rittenhouse.  I am  18 years old, a homeschool graduate, and author of Finding Faith and Discovering Hope.
Writing has been in my blood for as long as I can remember and it is something that I take pleasure in doing. The Woodsmall Sisters are a part of my family…or at least that is what is feels like since I have been working on their story for so long!
When I was 13 years old, I began writing "The Diaries of the Woodsmall Sisters." That title soon turned into the three titles, known best as "Finding Faith," "Discovering Hope," and "Accepting Change."
Here at the Woodsmall Sisters website, you will find character sketches, behind the scenes posts, updates on the books, and much more! Feel free to look around and I hope you enjoy learning a bit more about the Woodsmall Sisters in your search!
Contact Me:
I love to connect with my readers! Feel free to use any of the following ways to talk to me about anything from writing, questions, or speaking!
Facebook: Rachel E Rittenhouse, author
Email me: rachel [at] woodsmallsisters [dot] com
And don't forget to subscribe to my monthly newsletter to stay up to date with everything going on and new, exciting news!