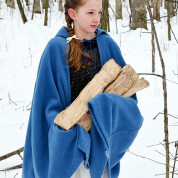 Dear Readers,
It is time for the launch of my third book, Accepting Change. I have 10 e-books available for readers like you! I would love some help in getting the book out there and who wouldn't want to read the book before it comes out?
Here is a list of the actions to complete:
Write a review for Amazon the launch week (end of August)
Complete at least 2 other influential actions from the suggestions below (feel free to come up with your own ideas).
Email me your review before the launch day so I can post them too!
Email me confirmation of your completed tasks the week of publication
Action Lists:
Post a review on Goodreads
Write a post/review on your blog
Share the book on Facebook, Twitter, and Instagram
Pin the cover of Accepting Change to Pinterest
Take a picture of yourself with the book and post it
Request the book at your church or public library
Tell your friends and share your book!
Here is summary of Accepting Change:
Change is hard for 13-year-old Laura Woodsmall to accept, especially when the change seems to make her life even worse. Accepting Change chronicles the diary of Laura, younger sister to Carolyn and Bethany from Finding Faith and Discovering Hope. Laura finds it difficult to put her strength in God as her sisters have done. Will she be able to find true joy in God and learn to take all the curveballs life throws?
Please email me at Rachel@rachelrittenhouse.com if you are willing to commit to the requirements and join the team. If you are unable to be involved this time, I completely understand.
Whatever you decide, please let me know by July 20th and I will send you an electric copy of Accepting Change. Once you email me your list of completed tasks the week of the launch, I will send you a paperback as a thank you!
Always,
Rachel Rittenhouse