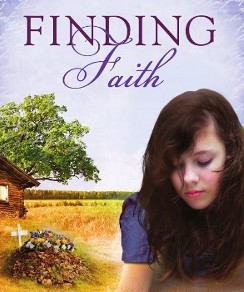 Dear Readers, I must say, I am so excited to actually be writing this blog post right now! You may be wondering "Who are the Woodsmall Sisters?" I am so glad you asked!
Carolyn Faith Woodsmall is 13 years old when her mother gives her a diary for her birthday. A diary can have a different affect on each person depending on their personality, but for Carolyn, it meant to write! Carolyn longs to be a writer, so for her, this diary allows her to express all her innermost feelings and desires.
The immediate Woodsmall family is made up of Poppa, Momma, Jesse, Carolyn, Bethany, and Laura. Carolyn, Bethany, and Laura are "the Woodsmall Sisters," each girl writing their own diary when they turn 13 years old. As can be expected, each family has its struggles, but by placing Jesus at the center, they are a close-knit family.
Set in 1854, the Woodsmall's live a simple life on a small farm in town in Minnesota. If you have already read my bio, you will have found out that I love writing historical fiction! There is so much we can learn from history–the simplicity, trials, and what it can teach us.
Another aspect that you will find throughout the book is bible verses. Jesus Christ is very near to my heart and I pray that by reading this book, you will learn something about Carolyn's faith journey. Some of the daily struggles that she goes through may be exactly what you are going through now.
Stay tuned for more blog posts about my writing process, the Woodsmall Sisters, and updates on the publication!
~ Rachel