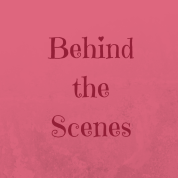 When the Woodsmall's left Sweden, they had to leave a lot of family behind and go to a strange new place where no one spoke the same language as them. Thankfully they had each other and other family members.
Those left behind in Sweden included George's parents, his younger brother Amos, his wife Melissa, their three children George, Millie, and Amos, his younger sister Kathy, her husband Cain, and their daughter Charity. George's older brother Philip had already moved to America several years ago. Philip resided in Missouri and though George had debated moving there, he and Juliana decided it would be best to live where friends were.
"Momma Hannah seemed to get a wistful tone when she talked about her family, and it was one that I recognized Momma having when she talked about Sweden." – Feb 16, 1858 (Discovering Hope)
Juliana also left behind her parents as well as her older brother Kaleb, his wife Marylou, and their two boys Kale and Mort. She was thankful to be making the trip across the ocean with her younger brother and his family, with whom she was closest with.
"I loved to just sit and listen to Adelaide and Grammy Anna talk. Seeing the obvious affection of their relationship makes me wish that my grandparents didn't live all the way in Sweden." – November 1, 1858 (Discovering Hope)
So much left behind, but the Woodsmall's were looking ahead to their future! Have you ever had to leave someone very dear behind? What did it feel like?