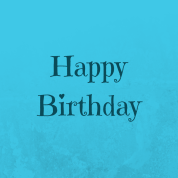 …to Poppa and Jake!! 
In March, the Woodsmall family celebrates two birthdays:
March 2 – Poppa's birthday
March 12 – Jake's birthday
There is always a celebration happening and lots of food! Carolyn always makes sure to have a favorite birthday treat available.
What is your favorite way to celebrate your birthday?