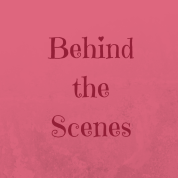 One thing that Carolyn and Bethany have in common is their love for the history of their family. As is seen, they carry a sense of pride in their heritage and longing to remember where they came from.
The Woodsmall family came from Sweden in 1849 and it was big adjustment for the whole family. Carolyn was 9 years old at the time and it made quite the impression on her. Speaking Swedish still comes naturally to her, more so than Bethany who was only 4.
"Over four years ago, my family left Sweden along with Momma's brother and his family (Uncle Levi). I was nine years old and I still remember some of the Swedish language. Grandpa and Mormor Cradle, Grandpa and Farmor Woodsmall, and many of my other aunts, uncles, and cousins still live there. Sometimes, I still imagine what it must be like to live there and I miss them all dreadfully." – June 15, 1854 (Finding Faith)
George and Juliana (Poppa and Momma) decided to move their family to Sweden because of the many opportunities they were told would be available for them. It helped that Howard and Kathryn Holbrook, friends of the family, had moved to America and had settled in Minnesota. They wrote glowing reports of how wonderful America was and urged the Woodsmalls to come as well.
George and Juliana made the trip with their four children Jesse, Carolyn, Bethany, and Laura, as well as Juliana's brother Levi, his wife Maria, and their three children Herb, Luke, and Kirsten.
Carolyn describes how glad she was that her cousin Kirsten was with her, though she often relates how much she missed her Mormor and cousin Millie back home in Sweden.
"I can still remember the feeling of standing aboard that ship and looking out at all my family waving good-bye on the dock. Kirsten and I clasped hands as the ship pulled away, leaving the figures of so many beloved ones getting tinier and tinier. Poppa put his strong hand on my shoulder and looked down at me, eyes shining with love. "Things will get better, my Carrie. America has many opportunities to offer us." I believed him then, and I still do." – July 4, 1854 (Finding Faith)
Both girls came to love America but wonder if their life would have been different if they had stayed in Sweden. Have you ever had to make a difficult move and learn to trust God's leading?