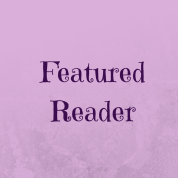 Today's featured reader is Katherine W. Katherine is a special young girl that I have the privilege of singing with in choir once a week. I hope you enjoy reading what she thought about "Finding Faith" and also her sweet personality. 
Finding Faith is about Carolyn Woodsmall, a girl who learns to care for her family and home without the help of her mother.  My favorite character is Carolyn because she loves horses like me and she has the same name as my cousin.  Reading Finding Faith taught me that whatever happens, God is with me.
My favorite author is Jeanne Betancourt who wrote the Pony Pal series.  I also love American Girl books and have just started reading the "Little House on the Prairie" series.  I am 8 years old.  My favorite colors are pink, blue and yellow.  I love reading and horses.