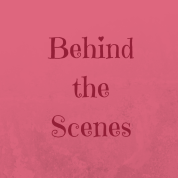 If you've read Finding Faith, you might have noticed that Carolyn loves Christmas! In fact, there are lots of traditions that Carolyn recalls with fondness, though she has to find a way to enjoy them even without her beloved Momma there.
Here are some of the traditions Carolyn enjoyed:
1. Picking out a Christmas tree – for the Woodsmalls, this happens early on in December. The whole family goes out to pick the perfect Christmas tree. Then they chop it down and bring it back to decorate.
2. Decorating for Christmas – something that Carolyn's Momma always enjoyed doing was making the house "smell" like Christmas. Carolyn did so as well. She hung garlands and placed candles all over the house to give off the Christmas vibe.
3. Celebrating St. Lucia's Day – this is a tradition that Carolyn's family brought with them from Sweden. In Sweden, the oldest girl in each family goes around to each of her family members and delivers coffee and St. Lucia buns. To learn more about St. Lucia's Day and how it was celebrated, read that blog post HERE.
4. Making Christmas presents – because Carolyn and her family weren't very wealthy, they usually ended up making their gifts for each other. In Carolyn's eyes, these are the gifts that are given from the heart and Carolyn usually spent a lot of time making her gifts.
5. Reading the Christmas story – a tradition that Carolyn fondly holds is when Poppa reads the Christmas story aloud every year. On Christmas Eve, they go to Carolyn's aunt and uncle's house and Uncle Levi and Poppa will take turns reading from either Matthew or Luke.
6. The Christmas ball – this is a new tradition for Carolyn. Beginning this year (1854), a family in the community decided to host a Christmas ball to all children age 13 and older.
Carolyn so enjoys traditions and making memories (as do I!!). Do you have any Christmas traditions your family celebrates with every year??