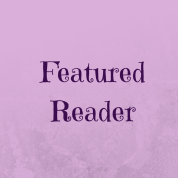 Today, I will be featuring Natalee Jensen as December's featured reader. I got to know Natalee when she interviewed me for the Crown of Beauty magazine that she writes for. She is also a local home-schooler and writer. So without further ado, here is Natalee's review of "Finding Faith." 
Finding Faith is a story, written by the one and only Rachel Rittenhouse, that draws you in immediately. I had the privilege of reading the book before it was released to the public and reviewing it for the magazine I write for. The characters were perplexing, the deaths in the book brought rivers of tears, and the glimpse into the hardships of living in that period of time is so realistic. Over all, if you haven't read the book, you must read it. Well, what are you waiting for, go read Finding Faith!
My favorite character, besides the main character (my favorite characters are normally the lead ones), was/is Jesse Woodsmall. I admire his protectiveness for his younger siblings. His intense love for food is great, just splendid. I love how he is the model older brother, willing to help in all situations, kind and caring, gentle, sweet. Of course, he's not perfect, and has plenty of flaws and faults. But I suppose that's okay because none of us are perfect.
My spiritual takeaway on the first installment of this book is this: God is faithful. God gives us trials to strengthen us. We can overcome the trials with God by our side. He will never leave you or forsake you. No matter what you do, God will never love you any less. He is faithful.
My favorite author, besides Rachel, is Andrew Klavan. His books would fit in the danger, adventurous, dystopian genre. As much as I love reading 'darkish' things, reading a book like Finding Faith is a breath of fresh air and brings a smile to my face.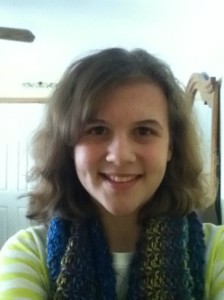 About Natalee:
I'll be 15 this month – I am a crazy, curly haired, semi weird, writer girl who lives in Bucks County Pennsylvania. You can check out more or my writings and ramblings in the Intelligencer newspaper (Bucks County newspaper in the Reality section on Fridays) and at www.crownofbeautymagazine.com