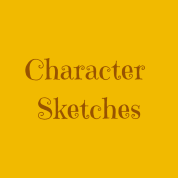 *Maria Cradle is Carolyn's aunt on her mother's side. Maria and Levi, Momma's younger brother, moved with them to Sweden. After Momma died, Maria felt as though she lost a sister and a dear friend. She took care of Juliana's children as best she could while living in different homes. She and Carolyn shared a sorrow together that ran deep – while Carolyn lost her mother, Maria lost her oldest son to the same epidemic.
Fun Facts about Maria
Hobbies ~ quilting, sewing, baking
Lifelong dream ~ to provide the best she can for her children who are left

Birthplace ~ Sweden

Most exciting trip ~ coming across the Atlantic Ocean

Home ~ farmhouse on the prairie of Minnesota
Siblings ~ one younger brother Jethro and his wife Bessie who still live in Sweden

Children ~ oldest son Herb, younger son Luke, and daughter Kirsten 
Meaning of "Maria" ~ Of the sea or bitter

Personality ~caring, encouraging, supportive 

Favorite color ~ sky blue

Hair Color/Eye Color ~ blond hair, blue eyes
Favorite Tradition/Holiday ~ Christmas evening spent with family reading the Christmas story

Life Verse ~ Psalm 46:10

Any other questions you have about Maria? Leave a comment below!