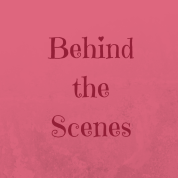 "Today is St. Lucia's Day. Every year on this day, I dress up as St. Lucia and bring coffee and buns around to my family in the morning. This is a tradition that we celebrated in Sweden, but we still like to do it in America. St. Lucia was a girl long ago who was martyred for her faith. She would wear candles on her head and bring food to Christians who were hiding from Roman soldiers to keep from being persecuted themselves. Now, girls celebrate by wearing a crown of candles on their head and a white dress with a red sash. The oldest daughter plays St. Lucia and she brings around breakfast to her family. I do believe that this is my favorite Christmas tradition." ~Finding Faith, December 13, 1854
One of my favorite things about Finding Faith was researching the different traditions and holidays! Maybe it is because I am the oldest girl as well, but I love the Swedish tradition of St. Lucia's Day. In many of the Scandinavian countries, it is know as the feast of light because it falls on the Winter solstice, the shortest day of the year.
I was first made known of the holiday by reading Kirsten an American girl book. Kirsten is also from Sweden, like Carolyn, and so her family also celebrated St. Lucia's Day.
**There are a lot of myths that circulate of St. Lucy's story. As seen from Carolyn's diary entry, St. Lucy was a young girl living in the Roman Empire at the time when Diocletian was emperor. This was a time when the persecution of the Christians was very high.
*In remembrance of her came the feast day of St. Lucia. The eldest daughter of each family dresses in a white gown with a wreath of evergreen leaves and candles. She then goes about to her family members, serving coffee and traditional buns.
*This festival is meant to "bring hope and light to the darkest time of the year" and thus begins the season of Christmas!
*http://www.britannica.com/EBchecked/topic/517701/St-Lucias-Day
**http://www.britannica.com/EBchecked/topic/350717/Saint-Lucy