Here we are! Just a couple days ago, I received the illustrations for Discovering Hope back from my illustrator, so I decided to show you some. 🙂 Believe me, they will whet your appetite wishing for the book sooner rather than later!
Chime in with your comments! Do these pictures make you excited for Discovering Hope? Perhaps they make you wonder what could possibly be happening?! Any predictions at what will be coming?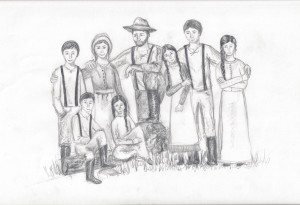 The Woodsmall family portrait…wait. Who are all these people? Any guesses?? 🙂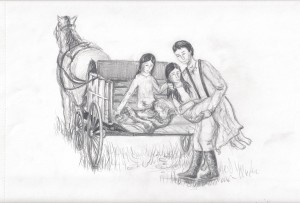 This picture always touches my heart and makes me want to cry! How about you? Do you enjoy the tender, heartfelt moments in a book?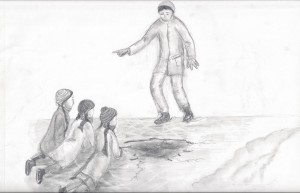 Oh my! What do you think is happening in this picture??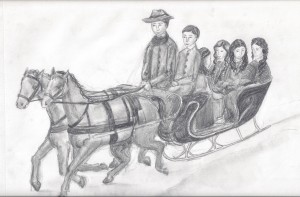 Sleigh rides! I have always longed to go on an old-fashioned sleigh ride! Do you enjoy going out in the snow or do you prefer staying inside?