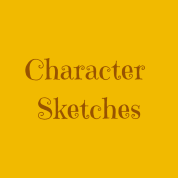 *Heather Bow is a friend of Carolyn's and the two become closer when Jesse enters into a courtship with Heather. Heather's life is never boring with her older brothers always around and who are intent of protecting (yet teasing) their younger sister. Heather's docile personality can often be interrupted by bursts of laughter and playing with her brothers and friends!
Fun Facts about Heather
Hobbies ~ cooking and baking, reading, sewing, horse-back riding
Lifelong dream ~ To have her own household to manage
Birthplace ~ Philadelphia, Pennsylvania
Most exciting trip ~ Trip in covered wagon to Minnesota
Home ~ farmhouse on the prairie of Minnesota
Siblings ~ older twin brother, Hank and Herbert
Meaning of "Heather" ~ heather plant
Personality ~sweet, docile, energetic, encouraging, compassionate
Favorite color ~ purple
Hair Color/Eye Color ~ blond hair, green eyes
Favorite Tradition/Holiday ~ Easter dinner spent with family and friends
Life Verse ~ 1 Corinthians 13
Any other questions you have about Heather? Leave a comment below! Also, stay tuned for December's Character Sketch, Carolyn's aunt, Maria Cradle!