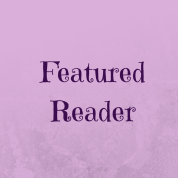 Today, I'd like to introduce you to November's featured reader, Serena Detweiler. Serena is the younger sister of my illustrator, Autumn, and she has told me many times that she can't wait for "Discovering Hope" to come out! So if you're like Serena, you only have to wait until January! I hope you enjoy hearing her thoughts on "Finding Faith" and if you'd also like to be a featured reader, email me to let me know! I'd be happy to have you!
I really loved reading Finding Faith, especially learning about what life was like back in the 1800s. I also enjoyed how it was in diary format. It allowed me to experience the writer's (main character's) thoughts.
My favorite character in the book was Carolyn, because she was inspiring as a nice older sister and daughter. A spiritual takeaway I took from the book was that you should always have faith in God even in the hard times. He is always there for you!
Some of my favorite books are the "Little House on the Prairie" series written by Laura Ingalls Wilder. (I love that series too, Serena!)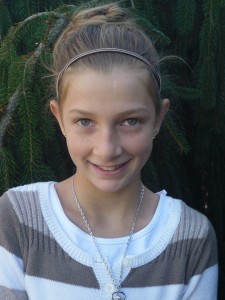 About Serena:
I am 13 years old, homeschooled, and in 8th grade. In my spare time, I enjoy doing outside activities, reading, and arts and crafts.