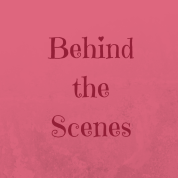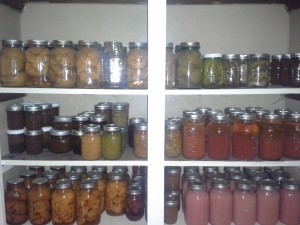 The girls and I survived a long, hot day in the kitchen. Of course the one day we decided to can, it decides to be very hot and sticky. Laura washed all the berries, Bethy mashed them and stirred them in a hot pot, and I loaded them into jars. A very long process considering the amount of berries we picked yesterday. ~Finding Faith,  August 31, 1854
One of my favorite things about the end of summer/fall is all the canning! As you can probably tell from the picture, my family cans just about anything. Sometimes, we will plan a whole day for it and make it a party with friends, other times it just gets done when we have time with a start time of 8pm!
Carolyn and her sisters used to do a lot of canning and preserving of food. Back then, they couldn't buy a lot of store-bought goods and so they relied on bringing in a good harvest from their garden. Then they would all come together and work long, hot days in the kitchen over a hot fire/stove.
Can you imagine canning without the modern conveniences we have today? What is your favorite thing to can if you enjoy doing that?