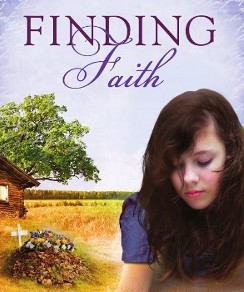 Good evening, blog readers! Some of you have expressed excited interest in learning more about the character's personal lives in the series "The Woodsmall Sisters." Granted, these books are a diary in which the girls themselves are writing, but how about a sneak preview? Carolyn, Bethany, Laura, and their family are like family to me, so I hope you all enjoy meeting them as well! So without enclosing too much to spoil the book, I bring you *one* of my favorite characters, Carolyn Faith Woodsmall!
*Carolyn Faith Woodsmall is 13 years old when her Momma gives Carolyn her very own diary. Momma knew this was the perfect gift for Carolyn, who is an aspiring writer. Carolyn loves everything to do with writing including reading, telling stories to her younger sisters, and receiving letters from Sweden. Life on the prairie can be a difficult life, but Carolyn wouldn't imagine it any other way. A very family-oriented person, Carolyn thrives in family time, reminiscing on times gone past and family traditions that have been passed down through generations.
Fun Facts about Carolyn:
Hobbies ~ cooking family dinners, baking special treats for family members, reading, writing, and riding
Lifelong dream ~ become a famous writer; be a mother just like her own Momma
Birthplace ~ Sweden
Most exciting trip ~ traveling from Sweden to America with cousins
Home ~ small farmhouse on the prairie in Minnesota
Siblings ~ older brother Jesse, younger sister Bethany, and younger sister Laura
Meaning of "Carolyn" ~ Little Womanly One
Meaning of "Faith" ~ Faith
Personality ~ kind, very first-born, organizer, caring, respectful, loving
Favorite color ~ Red
Hair Color/Eye Color ~ Brown hair that "shimmers when the sun hits it" and deep brown eyes
Favorite Tradition/Holiday ~ St. Lucia's Day and Christmas
Life Verse ~ Ecclesiastes 3:1-8
Birthday ~ June 15
Any other questions you have about Carolyn? Leave a comment below and I'll get back to you as soon as I can! Also, stay tuned for February's character sketch about Juliana Woodsmall, Carolyn's beloved Momma!