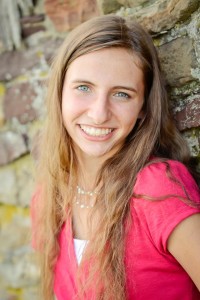 Autumn Detweiler and I have been friends since 5th grade and we have grown as close as sisters since then! She is such a wonderful encourager in every aspect of my life especially in pursuing my dream of becoming a published author. Autumn is also a wonderful artist and I am privileged to have her drawing pictures for my book! I hope you enjoy getting to know more about her!
When did you first start loving to draw? Ever since I could hold a pencil, I had a love of drawing and creating things on paper. I have a fond memory of doodling on my "drawing thing" for hours as I told stories with my drawings to anyone who would listen. 🙂
Why do you like to draw? The main reason I like to draw is to first of all, make the characters come to life on the paper. Second, I enjoy giving emotions and feelings to my characters. I really want to FEEL what my characters are going through just by looking at them on paper.
Where is your favorite place to draw? My favorite place is usually sitting outside on our wooden bench in the summertime. But usually when weather is bad or cold, I will draw at our kitchen table.
How long has each picture taken? Depending on the complexity of the picture, each drawing can take anywhere from 2 hours to 4 hours.
Do you draw freehand or do you use models? When I am dealing with certain angles or difficult proportions that are hard to draw, I have my brothers or sister model for me–which they LOVE to do. 🙂 But otherwise, I draw freehand.
How many times have you read "Finding Faith"? I have read it once thoroughly and then pieces here and there, focusing on the entries that my drawings are illustrating.
Why did you want to illustrate for Rachel Rittenhouse's book? Well, one of the reasons why is because I share Rachel's love of the pioneer time period, giving me the motivation to draw for her book. In addition, I wanted to support her in the journey of her first book published–which is soo exciting! 🙂 Third, I love to draw people and give them emotions and feelings. After beginning to read the book, I realized how much fun I would have in creating the characters!
What do you enjoy doing in your free time? I recently have been learning guitar, so I enjoy singing and playing with it. In addition, I enjoy painting portraits of different people, going for a run with my puppy Eowyn, baking bread, dancing to music, and playing games with my family and friends (especially rook with Rachel  😉 ).
After high-school, what do you plan on doing? I plan on continuing my education at Montgomery County Community College for a degree in Nursing. After I hopefully achieve my bachelors, I want to be a pediatric nurse or perhaps even a psychiatric nurse. As for my art, I hope to continue creating new projects, and sharing my love of art through teaching on the side.